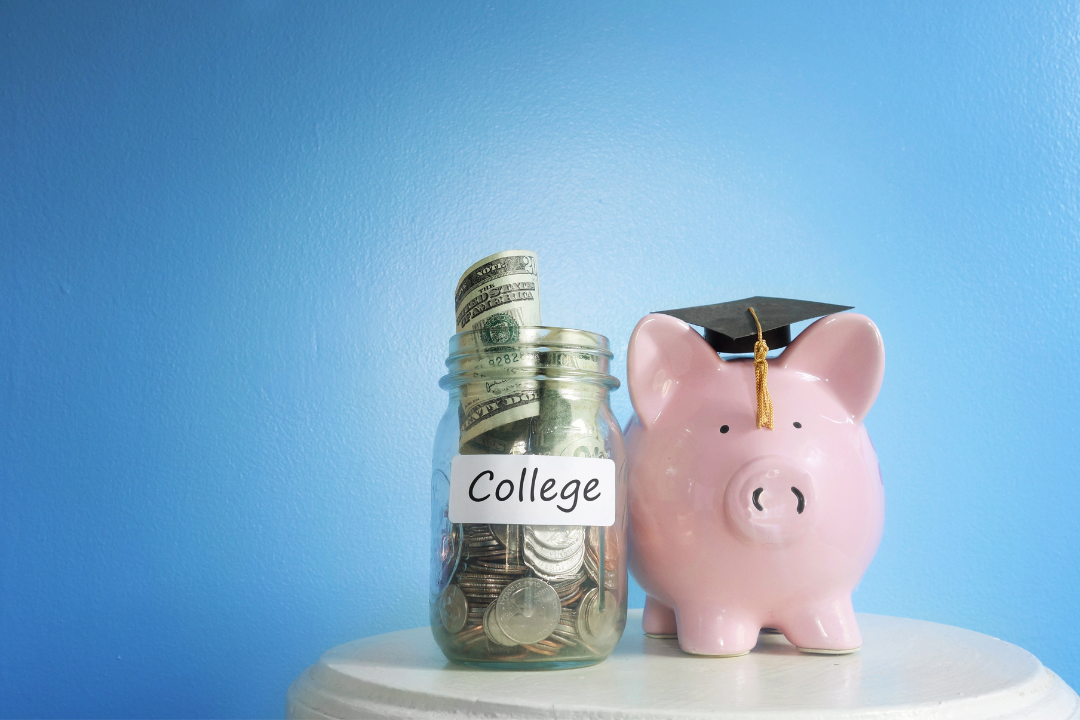 When attrition is high, talent is scarce, and college enrollments are declining, companies may benefit from rethinking the traditional "four-year degree" requirement. Most know of The Glass Ceiling, but less are familiar with this additional barrier to career advancement: The Paper Ceiling. 
What is The Paper Ceiling?
Tear The Paper Ceiling, a campaign dedicated to creating more opportunities for workers "skilled through alternative routes" (or STARs), defines The Paper Ceiling as: 
"the invisible barrier that comes at every turn for workers without a bachelor's degree. See also: no alumni network, biased algorithms, degree screens, stereotypes, and misconceptions." 
The Paper Ceiling is why more than 70 million workers in the U.S. — about half of the potential workforce — cannot apply for jobs requiring, at minimum, a bachelor's degree. Many will get booted out by an ATS (applicant tracking software) before their skills and experiences ever reach a real human's desk for review.
Sure, some fields should require a bachelor's degree (and beyond). No one wants to visit a doctor who skipped college for on-the-job training. But what about management roles? Administration? Sales? Middle-skilled jobs that necessitate training but not a college degree have the potential to boost workers into the middle class, but when companies require a degree for these positions, they stymy upward mobility for millions of people. 
STAR Workers: Re-envisioning Education
While businesses are eager to tap into the best talent on the market and increase diversity, a bachelor's degree screen undermines these goals. Broadening the applicant pool to workers who took an alternative path in their training and education significantly enhances a company's access to potential talent.
Important to note: resisting The Paper Ceiling is not an "anti-college" argument. It is a call for companies to recognize that a degree is not the only valid means of career preparation. Workers may be skilled through alternative routes (i.e., STARs), including military service, community college, partial college completion, apprenticeships, and on-the-job experience.
College-goers definitely benefit from unique advantages: they network, learn with like-minded peers, and build relationships, but the high cost of college tuition bars a disproportionate number of traditionally underrepresented groups from enrolling. Consequently, these groups come up short when competing for the higher-paying jobs awarded to their degreed counterparts. 

The Impact of The Paper Ceiling
First and foremost, it must be acknowledged that the Paper Ceiling disproportionately affects workers who are Black, Hispanic, veterans, or living in rural areas. For instance, 11 million Black workers are STARs out of a total 17 million, or 65% of all Black workers.  
Naturally, The Paper Ceiling also has a significant impact on wages, which only intensifies the gap between those who can and cannot afford college. Since college graduates are more likely to be employed in the first place, they out-earn non-degreed workers. 
In 2021, the median wage for someone with a bachelor's degree was $52K, compared to $30K for someone who only has a high school diploma. Yet, research shows that 30 million Americans without bachelor's degrees have the skills to earn paychecks 70 percent higher than what they currently make. 
The bottom line: The Paper Ceiling excludes workers who already struggle with exclusion.
These are workers who may have opted to take care of their families, enter the workforce sooner, commit to military service, avoid student debt, or simply learn in a way better suited to them. Some students begin their college degrees only to drop out due to hardships or shifting priorities — not lack of ability. 
Adding a degree requirement to middle-skilled jobs also hurts the economy. According to one Harvard Business School study, degree inflation, or the practice of requiring degrees for positions that did not previously require them, "undermines America's competitiveness by constraining growth and consumer purchasing power." 
We all stand to benefit when millions of diverse and multi-faceted workers move into positions that support their financial, economic, and personal well-being. If your organization is struggling with attrition, talent acquisition, and DEI, you may stand to benefit most of all. 
The Workforce is Changing, and It's Time to Change With It
One benefit to including a bachelor's degree requirement in recruiting is that it standardizes and simplifies the hiring process. Translation: fewer applicants reduces workload. But in this instance, standardizing the process is at odds with humanizing the process. 
It may seem harmless to copy over one job ad to another, but those with hiring power could stand to benefit by pausing and considering what the organization loses when only focusing on degree holders. Is that the best option when the demand for talent outweighs the supply?
Taking into account the high cost of college, the burden of student debt, and the fact that half of college graduates won't work in the field associated with their degree anyway, a bachelor's degree screen fails to take into account dynamic social shifts and their implications. Consider the following: 
College enrollments are declining. According to the National Student Clearinghouse Research Center, colleges are struggling to return to their pre-pandemic headcount. Enrollments from women are down 4.6%, and there's no sign this trend will slow down. Colleges faced an enrollment crisis even before the pandemic, and while there are many factors at play, the majority of people who do not attend college report cost as the primary reason. 
Key point: we can no longer associate college with the "best and the brightest." Some of the best and brightest can simply not afford tuition, and/or they have a healthy aversion to student loan debt. 
Organizations are responding with a "degree reset" against "degree inflation." Meaning: some organizations are reading the social landscape and opting to strip degree requirements from jobs that previously required them. 
According to a 2022 study from The Burning Glass Institute, "degree resets" were ramping up through 2019 and then accelerated during the pandemic. The study projects that this simple move could open up 1.4 million more jobs to applicants who never completed college. 
Case in point: Ovia Health, a women's health and technology company, dropped degree requirements from all job openings. Rather than limit its pool to the same Ivy League candidates as its peers, the company saw a competitive advantage in diversifying their workforce. This is just one example of many where organizations that welcome STARs are helping themselves as well.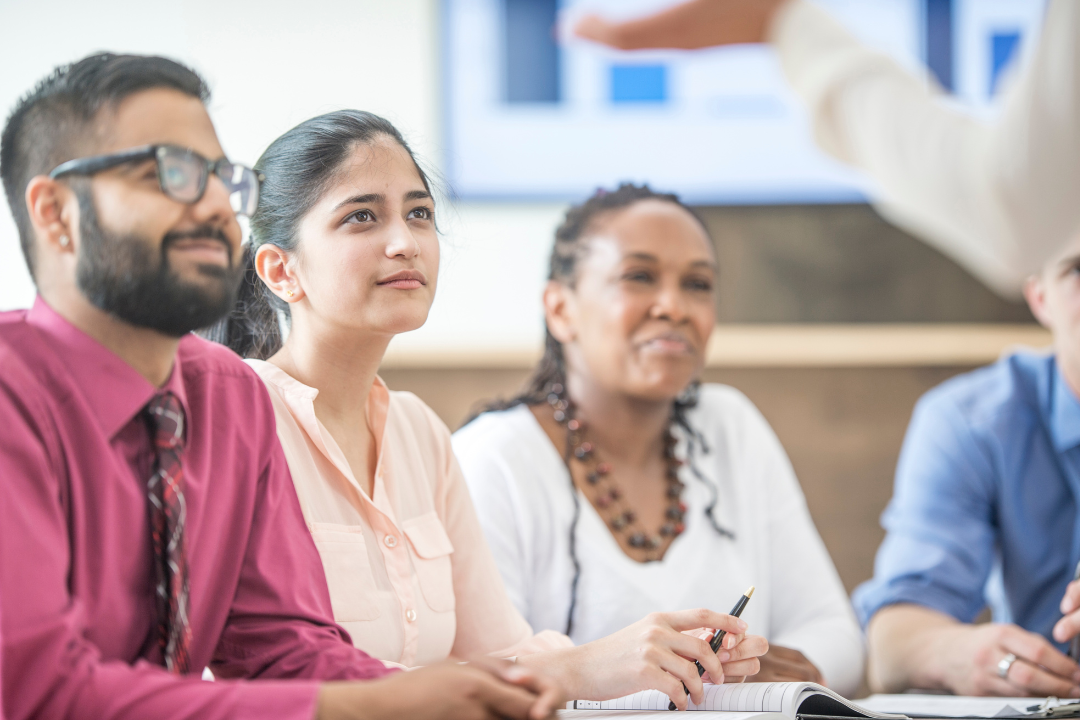 Beyond Hiring: An L&D Plan for STARs
Of course, landing a job isn't a snap-of-the-fingers solution to all the inequities The Paper Ceiling represents. Many STAR workers navigate their careers without the benefits of college career centers, internships, and peer cohorts. While this speaks to their resilience and grit, it also puts into perspective the scale of the systemic equity they will face throughout their professional lives.
STARs commonly join talent pools at a disadvantage to the majority of their coworkers, who likely come from college backgrounds. If career advancement training from there on out is minimal or only goes to the C-suite, the organization risks leaving STARs isolated, unsupported, and disconnected…i.e., likely to quit. An organization that commits to diversifying its talent through recruitment and then ignores employee growth afterward will therefore be spinning its wheels. 
Providing the right kind of training isn't easy, though. L&D budgets are often the first to suffer cuts, and resources are only getting tighter. Not to mention, despite its obvious benefits, training for internal mobility across an entire enterprise presents multiple challenges. It's simpler to limit training to job-specific skills versus investing in individualized training for career growth…but that won't help you leverage the unique backgrounds and perspectives of STAR workers.
This is where The Forem comes in, offering a unique approach to democratizing career advancement that helps people find the right footing on their climb up the corporate ranks. We can set up STARs for success by empowering them with the leadership skills and confidence to add to their already impressive toolkit, leveling the playing field and increasing opportunities (for their personal growth, and the growth of the organization overall). 
We believe everyone should have a fair shot at advancing their careers, and we've designed our programs around a tech solution and cohort training model that makes it a no-brainer.
Talk to us to learn how your company can tap into a powerhouse workforce of resilient, ambitious, and diverse employees, for a more connected, collaborative, and equitable future.