An entrepreneur is a career daredevil, willing to blaze new trails and take risks in pursuit of an idea. When you hit the "office" on Monday morning — whether it's in a suit or pajama pants for a video call — you may feel little relation to this career maverick. Entrepreneurship is what other people do. But the truth is, anyone can embrace the entrepreneurial spirit from within an organization as an intrapreneur.
What Is an Intrapreneur?
An intrapreneur mindset is a boon to any business. It makes work more meaningful, boosts productivity, and helps organizations thrive.
What's more: an intrapreneur is actively job crafting, which happens when you align a job more closely with your values and interests. Rather than accept a job as-is, a job crafter sees their role as a blank canvas that can be artfully aligned between what the company requires from the role, and what the employee needs for fulfillment.
Meaning: being an intrapreneur isn't just a service to an employee's personal growth and job satisfaction…. It is also in line with what all companies strive for: an engaged employee.
To help your inner-entrepreneur shine (and/or to begin encouraging intrapreneurship at your org), follow these five guidelines.
1. An intrapreneur embraces creative thinking
Creative thinking is ground zero for the intrapreneur's journey.
Entrepreneurs draw on creative thinking as a wellspring for innovation. What sets them apart is their tenacity in teasing out their creative ideas into real, measurable products and solutions.
But you don't necessarily have to whip up something original to be creative. Creativity is simply your mind's potential for generating novel solutions to problems you encounter. So, you can just as easily find a fresh approach to something already established.
Important note: part of embracing creative thinking is sharing your ideas. You won't get very far if you have a hundred great thoughts but they only live inside your head. This will take some courage — another key ingredient to building your intrapreneurial muscles (more on this in guideline #3).
Next step: application of your ideas (or, as the entrepreneur would put it: innovation). At this stage, you put your creative perspective to work to design something measurable.
Organizations are often flush with ideas but short on innovation. That makes the intrapreneur — the person ready to act on ideas — stand out.
If you don't define yourself as a creative person, don't check out of your intrapreneurial journey just yet. Everyone has the potential for creativity. Creativity is not a "you have it or you don't" thing. It's a skill you can practice.
Pro-tip: don't overthink this! Creativity pops up when you least expect it, like on a morning run or chasing down your kids/dogs/afternoon coffee. In fact, research suggests that you're primed to solve problems when you're playing and having fun. Your mind relaxes and you let go of the pressure to perform. Then, voila! You start to think and perform more creatively. (Added bonus: play also defends against burnout.)
Once you stir up the creative juices, it's time to cozy up to failure and risk.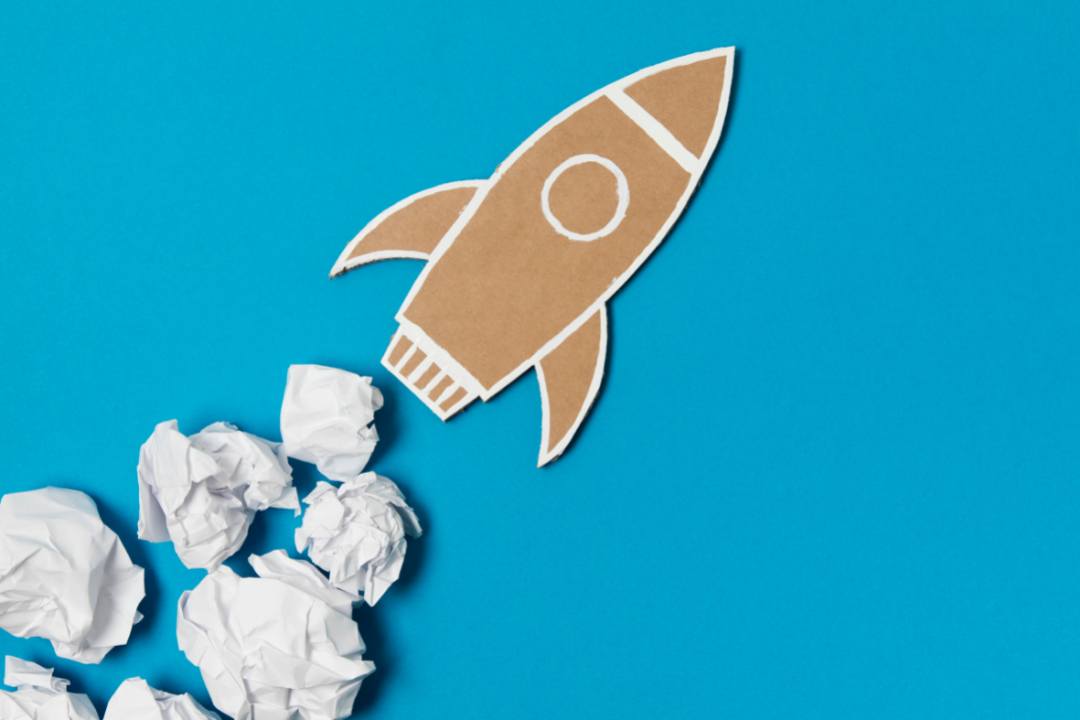 2. Intrapreneurs don't fear failure.
Dud. Flop. Bomb.
These are words we associate with failure, and none have an appealing ring to them. Shift your perspective on failure by making it synonymous with learning.
All entrepreneurs experience failure. It goes hand-in-hand with pitching new ideas, most of which will get rejected or never pan out. But there are good reasons failure is often noted as the first step toward success. It gives you a nuanced perspective, better resilience, and the single most important element for improvement: feedback.
Case in point: Have you ever heard of New Coke? Probably not, since it ranks as a monumental failure in Coca-Cola's history. Loyal Coca-Cola fans were so up in arms over the brand's decision to replace their classic formula with "New Coke" that the company had to pivot backward and re-release what we now call "Coca-Cola Classic." All that said, the fiasco gave the company valuable information: people really loved the Coca-Cola product. New Coke failed because the company itself was already successful.
Key takeaway: Just because an idea fails does not mean you are a failure.
Big plus: as an intrapreneur, you also don't have to start from scratch. Intrapreneurship reaps the rewards of entrepreneurship while tapping into the resources of an established organization.
3. Be nimble, curious, and bold.
Okay, so that header might sound like the once-trendy wall art, "Live, Laugh, Love," but this advice isn't mere decoration. Entrepreneurs are roommates with uncertainty, so survival depends on the right mindset. The same goes for intrapreneurs.
Mindset tip: many things are out of your control, including other people's reactions to your initiatives and ideas. What you can control is your own response.
Let's break this down….
Be nimble. A nimble mindset focuses one eye on the present moment and another on the future. Large organizations tend to rely on standardized procedures and routines, which can become problematic when things need to change quickly. A nimble mindset prepares you to pivot and adapt more effectively.
Be curious. In other words, keep learning and exploring. The more you learn, the more prepared you are to tackle problems and prove yourself an asset. Forbes even went so far as to deem curiosity the "hot new skill," valued from entry-level to the C-suite.
Be bold. Doing new things takes courage, especially in times of volatility and change. Your new idea might threaten a process that is outdated, but comfortable…and that is okay. If you see a need for change, be the one who acts on that void. Boldness = true leadership.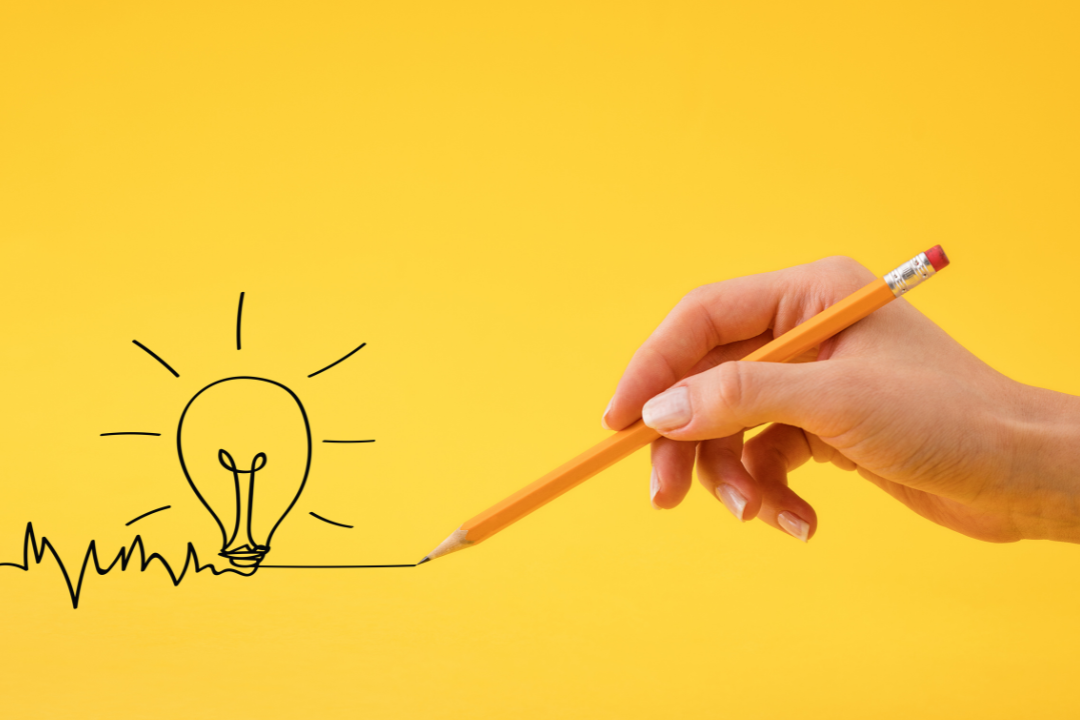 4. The intrapreneur thinks small.
There's a reason a beginner's running plan is called "Couch to 5k" and not "Couch to Ultramarathon." At the onset of a new challenge, progress depends on setting realistic goals and achievable steps. Otherwise, you may be too overwhelmed to get off the couch in the first place.
There is also good reason to flip the script on "thinking big" when it comes to innovation and intrapreneurship. When you always associate innovation with bold, radical changes, you run the risk of coming up short and fizzling out. Too many lofty goals and ambitions can backfire.
The other challenge is: big changes take longer in a large organization. You may need to deal with red tape, access to resources, and a long waiting period. Meaning: your big idea is more likely to get stalled.
Make waves in smaller (but no less important) ways, like tweaking a long-standing process that improves outcomes or makes employees happier. Tiny wins add up over time.
Remember: a win is a win, and a baby step still moves you forward.
5. Intrapreneurs develop a culture of intrapreneurship.
Entrepreneurs might be the figurehead for innovative ideas, but they rarely achieve success on their own. They lean on networking and collaboration to coax a nascent idea into a fully realized product.
Similarly, having a cohort of peers who share your passion for change and accomplishments will bolster your confidence and hold you accountable along your own intrapreneur journey.
There are also substantial benefits to cultivating a company-wide culture of intrapreneurship from a business leader's perspective.
For one, it encourages people to stay. Employees with the spirit and drive to create are more likely to leave *if they can't explore their intrapreneur tendencies. (Hint: these are the employees who leave to become entrepreneurs.)
Sparking intrapreneurial fires at your organization can improve the outlook of your company's future, increase job retention, and help your company better manage times of crisis and change.
The challenge: how to support intrapreneurs with the learning and growth opportunities they need to thrive. When 80% of L&D budgets go to the top-level executives (who comprise only 20% of employees), many potential intrapreneurs lack the guidance and training to truly step up and apply their drive and curiosity.
But with The Forem, you can inspire the intrapreneurial journey for 100% of your employees.
Our programs and community engagement platform help people tap into their confidence and elevate their impact for a more meaningful and engaging work experience. Talk to our team to learn how we do it.